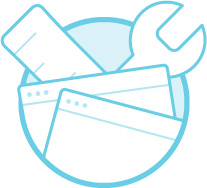 Work in Progress
We will Be back Soon
We are designing a better, more visual & practical website to make our users even more happier…
Undergoing Maintenance
Axl-R. is here to stay, and you can rest easy knowing that our team will be improving.
Feature Updates
We are creating new stuff to make your digital experience better to your clients.
Bug Fixes
We are tacking down each bug to offer our user the best experience online ever.